Size matters when it comes to heating and cooling systems, and if you're in the HVAC industry, you're likely aware of the importance of properly sized units. Unfortunately, many HVAC contractors install oversized systems that do not provide the most efficient level of value, as they rely on general rules of thumb. It pays to double-check your load calculations, especially if you hire a professional team for the job.
ProCalcs LLC is here to serve as your trusted HVAC design professionals, specializing in duct design, Manual J, N, S, T, D, and more. We offer three-day or less turnaround time on most of your HVAC Design projects to ensure you get the job done, better, faster. Our energy calculations are here to ensure a perfect fit on the first try.
Today, we'll discuss what Manual J load calculations entail, as well as the value of achieving the right design specs for your home or your client's property. Keep reading to learn more, and be sure to contact us if you have any questions!
The Value of Manual J
In order to provide the best performance over the life of the system, your HVAC design must be sized accordingly. HVAC systems that are oversized can reach the desired temperature too quickly, which shuts down your air conditioning before the air can be conditioned. Referred to as short-cycling, this process will inevitably lead to excess humidity within the home, which may result in mold growth. Undersized systems will struggle to reach the desired temperature, and will lead to a medley of concerns. If your air conditioner runs too long, expect excessively dry air in addition to premature breakdown of your HVAC components.
Your Manual J calculation will take a range of important factors into account, including the square footage of the project home, wall layout, materials utilized, and more. An accurate load calculation will help to provide the right results, preventing a range of hazards associated with HVAC mistakes. In the end, your heating and cooling system will run better and longer.
The Details of Your Manual J Report
Your Manual J calculation will yield a wealth of valuable data to help you determine the needs of your structure. These statistics rely on a range of details in the report, including:
Design temperatures

— Your indoor temperature should be set to the industry standard, at 70 degrees Fahrenheit for heating activities and 75 degrees Fahrenheit when activating the air conditioner. The outdoor temperature depends on your location and time of year. Customers can browse the International Code Council's site to find the right temperature for their area. If this number varies greatly from the design temperature offered, then be sure to make the correction!

Surface areas

— Beyond the size of the home being upgraded, the materials cladding that home will play a large role in the structure's energy demands. Accurately calculating your Manual J loads will rely on the type of materials in the home and the right dimension of said material. Your walls, windows, and doors will yield different U-values and R-values, which can drastically change your calculations.

Insulation and assembly values

— Those R- and U-values are important in determining the building's heating and cooling needs. It will be important to input the right correct value for each material to create an accurate total.

Number of occupants

— This figure is important in determining the home's energy usage, but keep in mind that inflated numbers can result in unwanted conditions. The industry rule is to rely on the number of bedrooms plus one. 

Air leakage

— Often referred to as infiltration, this calculation accounts for accidental air loss through normal use. Contractors can rely on a door blower to accurately measure infiltration, or find the right designation based on their calculations.

Duct layout

— Where your ducts are placed will affect their ability to move conditioned air throughout the home.
Whether you're a DIYer planning on upgrading your own heating and cooling system or you're a contractor looking for a fast, accurate load calculation for your needs, it pays to go into depth and achieve an accurate fit. Going overboard by a little bit here and there is fine, but keep in mind that small amounts can add up to a discernible discrepancy once the HVAC system is finished.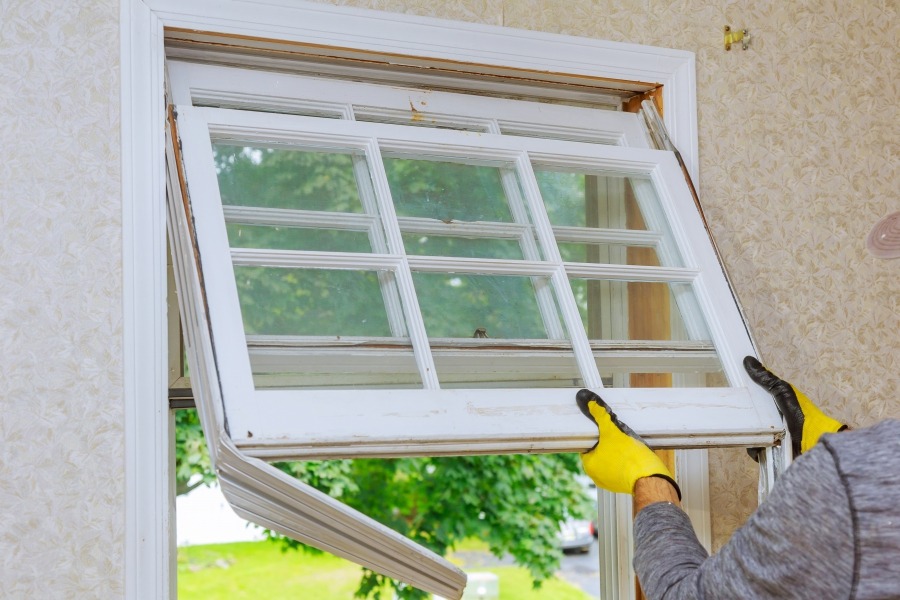 Trust ProCalcs, LLC
Our team strives to address the needs of residential and commercial architects, engineers, builders, homeowners and HVAC companies. When it comes to home HVAC designs, we rely on Manual J calculations for a simple, streamlined, and accurate result. ProCalcs offers fast turnarounds and guarantees on the accuracy of our load calculation services. If you have a plan, we can help turn the dream into reality.
You can contact us online to learn more about our HVAC design services, request your free project quote, and more. We look forward to working with you!